What is Cloud Foundry?
Cloud Foundry is an open source cloud computing platform as a service (PaaS) originally developed by VMware and now owned by Pivotal Software - a joint venture by EMC, VMware and General Electric.
The three layers of Cloud Computing
SaaS: Software as Service
PaaS: Platform as Service
IaaS: Infrastructure as Service
What is a PAAS?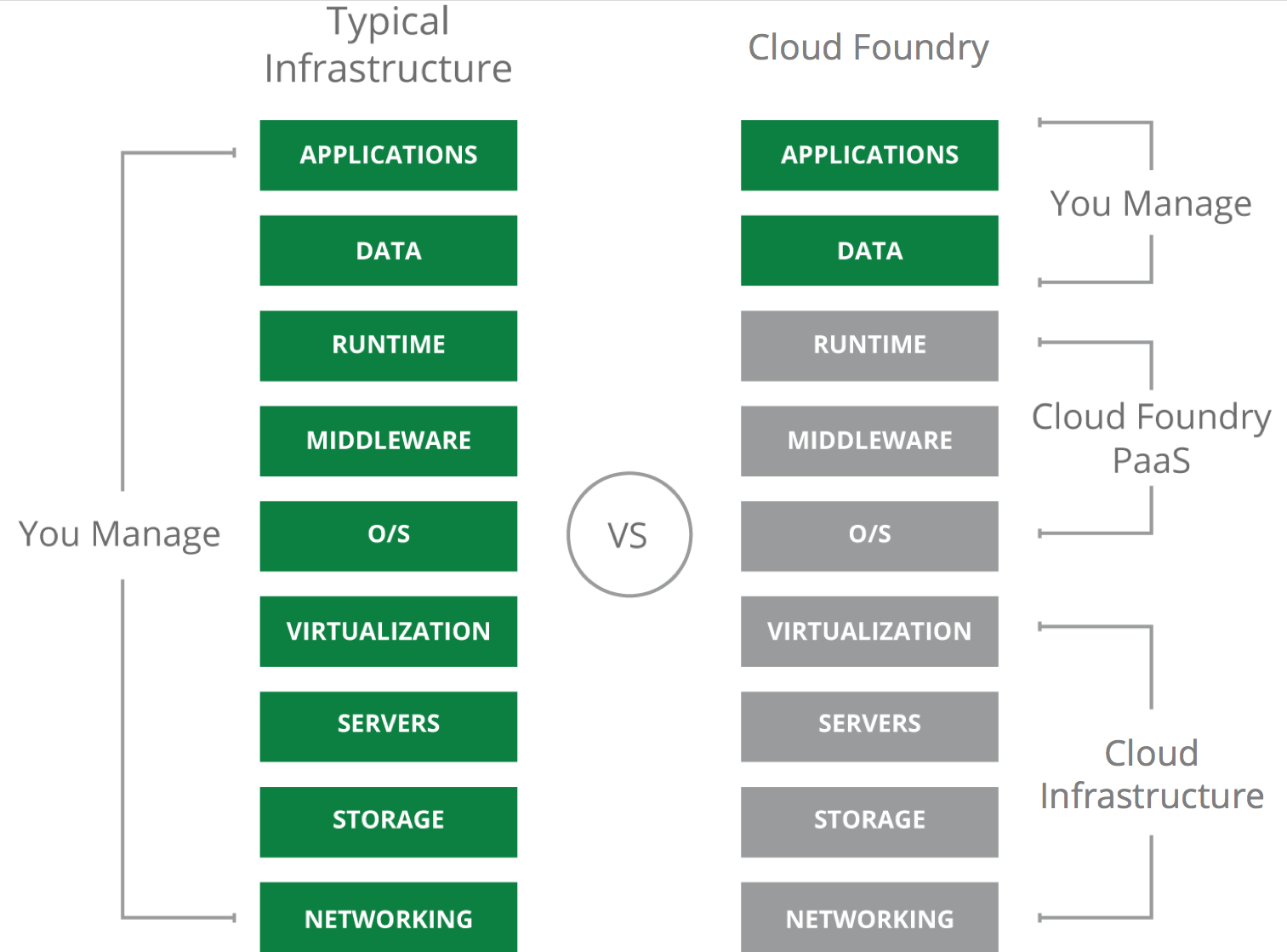 What is BOSCH?
BOSH is a project that unifies release engineering, deployment, and lifecycle management of small and large-scale cloud software. BOSH can provision and deploy software over hundreds of VMs.
What is a StemCell?
A stemcell is a versioned Operating System image wrapped with IaaS specific packaging.
A typical stemcell contains a bare minimum OS skeleton with a few common utilities pre-installed, a BOSH Agent, and a few configuration files to securely configure the OS by default.
What is a Microservice?
"Loosely coupled service oriented architecture with bounded contexts".
No, it's not SOA circa 2004, even though there are some similar concepts, as the implementation is quite different.
Loose coupling, meaning that you can deploy code whenever you want to and not have to ask anyone first.
Domain Driven Design is key to separating things. You cannot have multiple representations of the same domain object.
Buildpacks
Buildpacks provide framework and runtime support for your applications. Buildpacks typically examine user-provided artifacts to determine what dependencies to download and how to configure applications to communicate with bound services.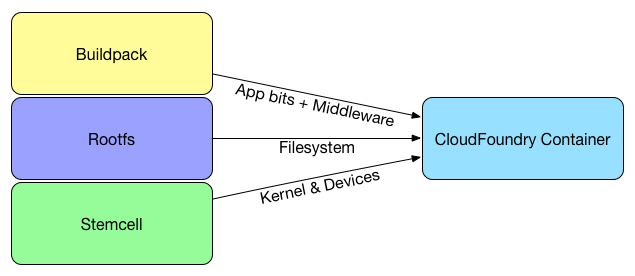 Docker
A Docker image consists of two things: a collection of layers to download and mount (the raw bits that form the file system) and metadata that describes what command should be run, as what user, and in what environment (the ENTRYPOINT and CMD directives, among others, specified in the Dockerfile).